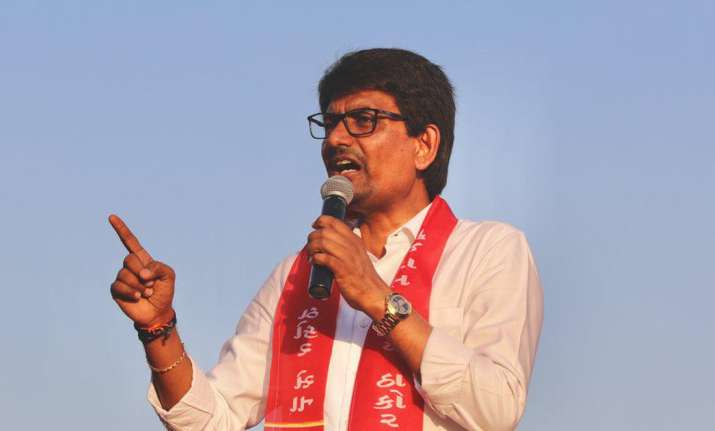 The sporadic incidents of violence against non-Gujaratis, following the rape of a 14-month-old baby, have triggered a exodus from the state. The migrant workers from Uttar Pradesh and Bihar allege that they have been threatened to leave the state within 24 hours or else face consequences, even as the top police official claims that most of the people are leaving due to festivals. 
Meanwhile, Gujarat Chief Minister Vijay Rupani has appealed the masses for calm and has promised safety and security of the migrants living in the state. Rupani spoke to his counterparts from Uttar Pradesh and Bihar and also assured them of hefty security cover. 
Hindi-speaking people were targeted in several parts of the state following the arrest of a Bihar native for allegedly raping a 14-month-old girl in Sabarkantha district last week. 
Fifty-six cases have been filed and 431 arrests have been made so far in connection with attacks on Non-Gujaratis, the police have said.
The CM today claimed that not a single case of attack on north Indians has been reported in the last 48 hours. 
However, president of Uttar Bharatiya Vikas Parishad claimed that over 20,000 people belonging to Uttar Pradesh, Madhya Pradesh and Bihar had already fled Gujarat due to the prevailing situation.
Also read | Gujarat CM appeals for calm as 'over 20,000 migrants flee state' within a week
Who is to blame? 
The mass exodus has given birth to a political slugfest between ruling Bharatiya Janata Party and the main Opposition in the state Congress. 
BJP leadership has accused Congress of ensuing unrest in the society. Without naming opposition Congress, Home Minister Pradeepsinh Jadeja alleged that those who have been rejected by the electorate can go to any extent (to cash in on the issue). 
The ruling has blamed Congress MLA from Radhanpur, Alpesh Thakor, for allegedly giving a hate speech which enraged the Thakor community's emotions against the migrant workers. Alpesh, who heads the Thakor Sena, had allegedly given a speech against the North Indian workers in Gujarat days before the rape incident. 
"…sixty or 70 companies like Maruti, Honda, Tata came over here, talked about making GIDC, promised to give employment. Gave hope to the unemployed. But they do not give jobs to us. We have the capability but they tell us come work but only as labourers not as office bearers. Now that we went to ask for work as labourers, they are saying we will hire people from outside," Alpesh had told a rally last week. 
Also read | Attacks on UP, Bihar migrants in Gujarat: Punish culprits, not the community, says Nitish Kumar; 35 FIRs filed, 342 arrested so far
BJP claims that Alpesh's speech created a conducive environment for violent reaction to the rape incident, wherein the victim was from Thakor community and accused was a migrant worker. 
On the other hand, opposition leader in the state assembly, Paresh Dhanani, came out in support of Thakor, and alleged that the ruling BJP was unnecessarily targeting the Thakor community. 
Alpesh, who heads the Thakor Sena, had alleged that people of his community were wrongly arrested. He has threatened to launch a "non-violent" agitation if people from his community were not released by the police.
Also read | Sanjay Nirupam slams BJP over attacks on non-Gujaratis; says 'even PM will come to Varanasi'
Watch full coverage of the news on India TV's special show Aaj ki Baat with Rajat Sharma: