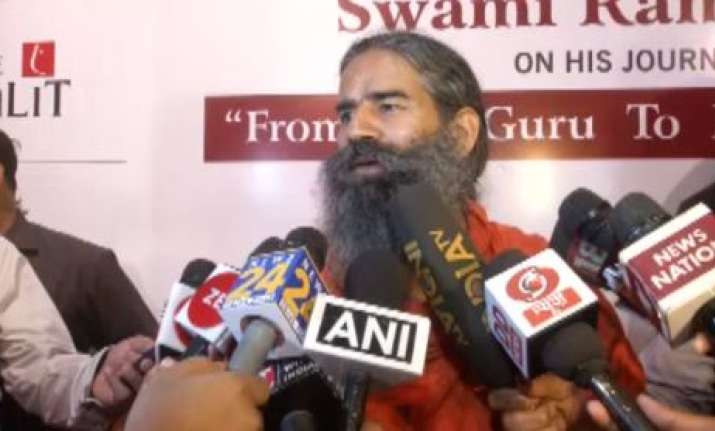 Yoga Guru Ramdev on Monday said that he sees himself as a "non-political" person and has devoted himself to "nation-building".
"I have devoted myself to larger issues such as nation-building, character building, education, agriculture and health, among others. Hence, I see myself as a non-political, independent person who is in service of mother India," ANI quoted Ramdev as saying.
"I work with the philosophy of the nation first, hence, my political role is limited to ensure that the country is governed by good people," he added.
It may be recalled that last month also while responding to a question, when he was asked that whether he will campaign for any political party in Lok Sabha elections 2019, he had said that he is "an apolitical person". 
"I am an apolitical person, I am not bound by political limitations, Mother India is my first priority and my work is my religion. So, my only focus is that," he had said.